Truck Driver Risk Factors and Injuries
Truck drivers in the transport, utilities, and warehousing sectors are at a high risk of getting injured while on duty. According to the Federal Motor Carrier Safety Administration, there are about 17 deaths reported per every 100, 000 workers. The injuries sustained often have huge cost implications regarding medical bills. If you are a truck driver injured in the line of work, the law offers you recourse. You can file for an injury claim with the help of a worker's compensation or injury lawyer. View now to learn your legal options. It is also wise to understand the risk factors regarding injuries so that you can stay safe. 

Truck related injuries can fall in the following categories:

Vehicle-related Injuries: most of the truck driver accidents are vehicle-related. Drivers can collide with other cars or lose control of their trucks. Truckers are also at risk of rolling over in their own vehicles. Trucks can easily overturn especially when taking corners.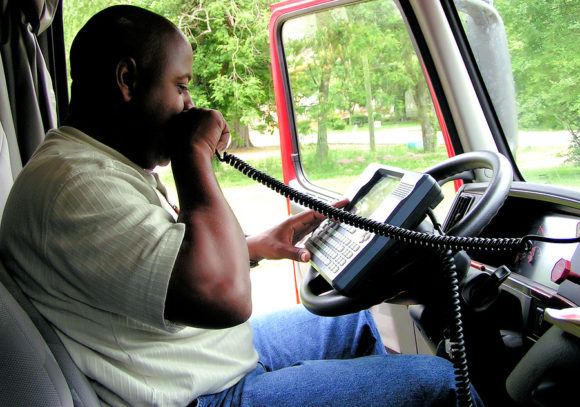 Musculoskeletal injuries: these injuries include back, neck and upper body injuries. These injuries are mainly as a result of lifting boxes, cartons, tanks, bins, garbage cans or when loading or unloading. A majority of these injuries come about because of overexertion. As a trucker, you must know your rights, so that the trucking company cannot overwork you. If you suffer injuries as a result of overworking or infringement of your rights, you are entitled to compensation. 

Falls from elevations: trucking often involves moving items or making deliveries in upper floors. Falling is, therefore, a major risk. Truckers can fall from the vehicles or stairs. Loading and unloading areas are usually elevated and one can easily fall. In such cases, the trucker can sustain back or knee injuries. These injuries can leave the trucker incapacitated or with a permanent disability. If you have suffered a fall, you need to consult with a lawyer. It is important to get compensation for the full value of the claim. Having to cater for medical costs from your pocket can leave you financially drained.

Injuries from objects: being struck by objects from open containers or against objects are major risks for truckers. Some of the objects that truckers need to be on the lookout for include: winch bars, boxes, cartons, lift-gates, vehicle parts, and chains. These injuries can cause strains and back sprains. In most cases, the real effects may be felt weeks or months later after the incident.

What are your legal options as a trucker?

Filing for a worker's compensation claim

If you are a regular worker, you can file a workers compensation claim. These claims can be filed even if the employer was not negligent. Being injured in the line of duty gives you ground for filing a claim. You can also seek compensation for a repetitive stress injury that happened at work. Compensation should cater for your medical costs and cover you for lost wages. 

Filing a personal injury lawsuit

If there was another party that was responsible for your injuries apart from your employer, then you can file an injury lawsuit. For instance, if you suffer a slip and fall injury when making a delivery in a building then the owner of the building can be held liable. Third party injury claims can cover for pain and suffering, mental anguish and other general damages. Personal injury laws are normally complicated and complex. For you to receive compensation, you must prove negligence and a breach of duty of care that was owed to the plaintiff. This further lays emphasis on the need to consult with a personal injury or worker's compensation attorney.